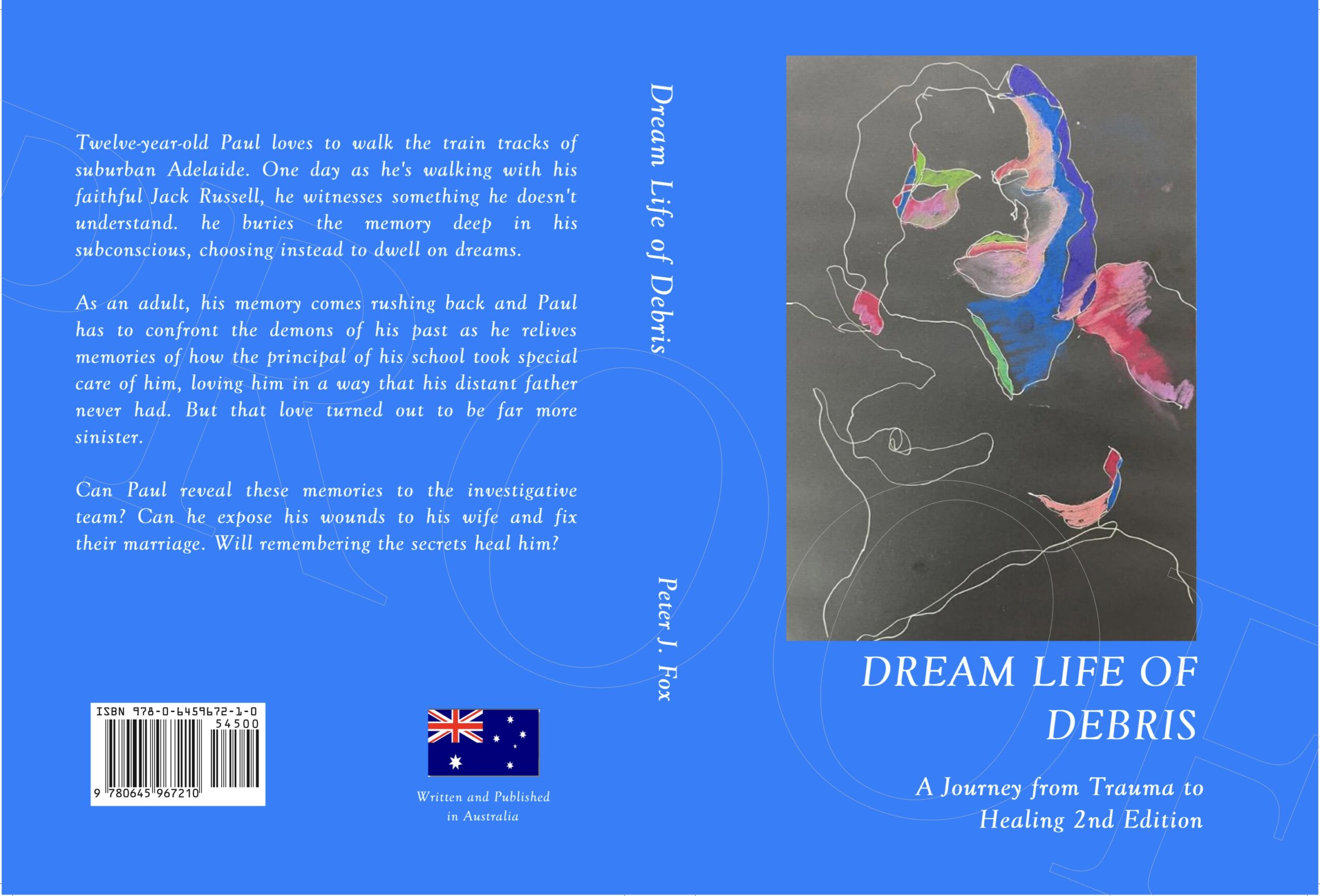 Finally finished the 2nd edition of my novel of autobiographical fiction, updated with the latest developments in my story following my appearances as victim/witness at the Child Abuse Royal Commission. Published by IngramSparks 2023, order from your book shop ISBN 9780645967210
Here's a moment from Chapter 1.
September 1982—Paul (aged 12) sees a hanging
On hot days Paul took Barry for long, cool walks up the South Australian interstate line from the suburb of Church where he lived to Blackstone, about two kilometres away. The gum trees lining the edges of the rail corridor were filled with magpies and currawongs fighting over territories. In the shrubs beneath the canopy, foreigners like sparrows and Indian minor birds fought it out with tiny fire tails and butcherbirds. It seemed the migrants did as well as Paul did in surviving their new homes in totally different climates. They all had a sense that the world provided everything they needed. They seemed not to look back or forward but just to be in the now.
On those days when he knew his father, Charles, would be late home, Paul would hang out on the railway lines until nightfall. He didn't need a torch or a leash. Barry the Jack Russell led the way. These were the backstreets of their home, where the only gangs were of birds and the occasional fox that would rumble their territories.
The three tunnels between Church and Blackstone could take a long time to walk, as both boy and dog turned over the chuck-outs from trains.
Once, Paul found a watch, not with a globe engraved on its back like the flat steel one Charles had bought from a pawn shop, but a gold one with an inscription 'Rosetangle 1915'. Its glass face was cracked. Further up the track he found a leather satchel with letters embossed with the owner's address in Adelaide. Mostly he found boxes of matches, books, key chains, coins and notes, pens and rubber sheaths filled with glue, which he later understood to be partly desiccated semen.
Sometimes he found dolls and teddy bears, likely thrown out in a fight between siblings. They lay close together discarded like unwanted children from unrelated families, as if they had found homes in each other's arms. Occasionally, Barry would find sandwich ends, biscuits and lunch wraps with mayonnaise or mouldy tomato sauce remains or a cat hunting inside the tunnel. That would bring on a furious chase. Sometimes the interstate roared through the tunnel at the same time. Paul would close his eyes, block his ears with his hands and hold Barry awkwardly between his elbows, as he pressed against the side of the tunnel.