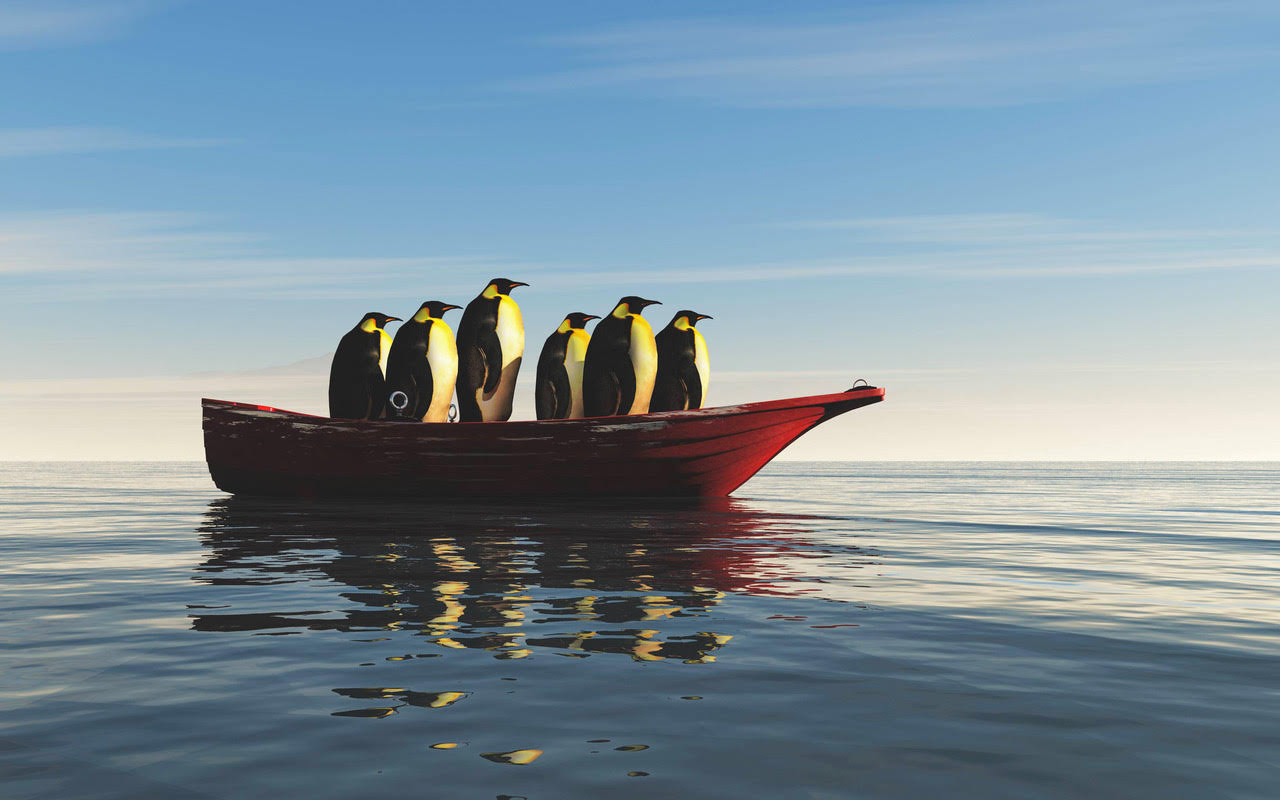 The first thing that strikes me about all my couple therapy clients is their incredible resourcefulness in the face of adversity. Their ongoing dignity, love and commitment despite some terrible behaviour, and the consequent pain and numbing that becomes the norm. A deep belief in and commitment to each other, makes it possible to endure unhappiness until they are broken, and that is where the light gets in. I notice how gradual the breakdown of intimacy has been, and how it impacts the health of the whole family. There is always so much fear and shame under their anger, disappointment and defensive righteousness, and so much careless projection of the problem onto others.
Here is a story of one sea/tree change couple built from a composite of a few clients.
Syd and Mel grew up in a large capital city, met through mutual friends, found they had a lot in common, hit it off on the first date. People around them we're getting married, so it was the natural next step for them. Everything seemed perfect in the suburbs. They easily serviced their mortgage, the value of their home kept rising, both their parents lived within a couple of hours of home, both worked mostly satisfying jobs and holidayed each year in Byron Bay, where Mel's grandparents lived.
The kids were all born trouble free at home with a midwife. His business took off to the extent that Mel could stop work at the health food store and be a full-time mum. His clients were professional people on good incomes and his skills were in demand. By the time their marriage was in its fourteenth year, their eldest child a pre-teen, they noticed the rat race closing in on them, disconnecting them and their children from each other, and distancing them from the natural environment. The neighbourhood was changing. Sport, beer, and BBQ people were moving in, with who they had little in common. Their and the kids' health started to worry them. They blamed it on city life, noisy neighbours, pollution, fluoride. That's the way it seemed to them at the time – the problem was out there and so the solution would be out there too.
The most wholesome times they had as a family were on holidays in Byron. A few their friends had moved to the area in the last ten years and were encouraging whilst promising nothing. Syd's parents were in good health and decided to retire to Kyogle where his mother had grown up. They owned a modest house in a new development, on the pension and intending to rent the house out and become grey nomads.
Again, it seemed the natural next step for Mel and Syd to move. Most of their friends were excited by the prospect of visiting in the holidays, plans were made, even a calendar was drawn up. Some of their friends tried to persuade them to go slow, do market research for his business in Byron, explore health, education, and employment opportunities for the kids, told bad luck stories of tree and sea change acquaintances who had sold up in Sydney or Melbourne, and then couldn't buy back into the metropolitan market when things turned sour in the northern towns of broken dreams.
Syd and Mel listened but convinced themselves those guys were just negative or jealous. They put their house on the market, sold his business, told the kids the great news and began the round of tearful farewell parties. The house and the business sold quickly, pre-Christmas, leaving them with enough cash to live on for twelve months. They packed their belongings into a hire truck that Syd's unemployed brother would drive up, put the chickens, the pet snake, their milking goat, and the dogs in the trailer, and before the school holidays had started, drove their SUV to the Mullumbimby show grounds where pets were welcome, and they could camp in a large tent for a month. They started to look for a school for the kids, a house near prospective schools to rent and Syd scoped the job prospects in the Shire.
Not only was the rental market tighter than they had expected, but it was also dominated by short-term letting in the international holiday destination that was Byron Bay. They decided to look out of town in beautiful places like Federal, Stokers Sliding and Pottsville, where many like-minded people seemed to reside. There too the rental market was tight, and high school a forty-minute bus trip each day.
Syd discovered every man, and his dog had his skills and business acumen, and the prospective clients were on quarter to half the income of his city clientele. He realised this was all going to take time and so he relaxed into an extended holiday mind set, knowing they had money in the bank.
Meanwhile by late January Mel had booked all the kids into local schools, found a great family doctor, made a few friends, and picked up some part time work at Santos and a few hours house cleaning. They extended their stay at the Showground for another month on condition they house the goat, the chickens, and the pet snake somewhere else.
They hadn't found a long-term rental, when as if by magic one of the girls at Santos told Mel about a house that had just become available in Doon Doon. It was a bit mouldy, she said but less than an hour's drive from Mullumbimby. It was on a property with beautiful owners who ran an online organic cosmetics business. They jumped at it and by the beginning of the school year were reunited with their goat Heidi, the chickens and Steve the snake.
By May everything was going well for the kids and Mel, but Syd was struggling. He had never been without work. Every door he tried had a queue of people ahead of him prepared to quote lower than he could afford. In fact, he didn't believe they could afford it either. He began to consider other sources of income and in the short term became an Uber driver on the Gold Coast.
Mel started to worry about the future, about when their savings would run out, and in Syd's experience of her, began to hassle him about work, implying he wasn't trying hard enough. He responded by becoming defensive or going back on the road, which only made it worse when he came home with little money for his efforts. The kids had never seen or heard their parents argue. The sensitive middle boy started to cry at night, and sometimes wet the bed. It was a problem they thought they had fixed by moving from stress city. They wondered if the mould was contributing to the problem.
Mel increased her hours at Santos without discussing it with Syd, leaving him to handle zoo hour and do the after school pick up for the little one. He felt railroaded. He squeezed in Uber where he could, but the stress of hours behind the wheel for little money got him down. He resigned to being a stay-at-home Dad. There, he noticed things were not well with the property owners. He inquired and found they were doing it tough in a crowded on-line marketplace. He offered his expertise, they declined and warned him they may have to sell up.
You can pretty much guess the health, housing and employment issues that follow if you live here in the Byron Shire or anywhere else like it. Some would say there is nowhere like Byron, but I know this story is told in similar ways all over the world's small rural towns.
By the time they were broken enough to seek couple therapy, Syd was sure it was the end. That after all was what mates told him would follow couple therapy as sure as night follows day. Mel had been telling him for a long time that they didn't have the same values, in fact had never been on the same page about a lot of things. They hadn't had sex for a year; could hardly begin a conversation without it ending in a fight; basic decisions about the care and control of the kids became family uproar; the eldest had moved out to live in a caravan on her boyfriend's parents' property; they had spent their savings on the middle child's chronic health issues; they were still renting, and when Syd finally got a job with Telstra it left him feeling alone and misused both at work and at home.
As well as managing a shop, Mel had been training as a psychotherapist part time. From that place she became convinced her marriage was salvageable with the help of a therapist. Syd knew it was no one else's business, that they could fix it themselves and, in any case, he told her, "We can't afford it". "Mum and Dad have offered to pay for it", she replied, which led to argument – Syd ashamed his nomad parents couldn't contribute, and anxious about who else she had talked to about their problems. It went down to the line, and then finally Syd, desperate, called to make an appointment with the therapist Mel's teachers had recommended.
The first stage with this and many couples is to help them move them from blame and denial, to naming and claiming their individual contributions to the relationship issues – full bodied and aware. It sounds facile and easy to describe this process as growing up, but that is what it is. To take full responsibility for one's life and the consequences of our actions and inactions. This is the beginning of untangling the mess and taking charge of the one project we have any kind of control of – our life. There is very little we can do to control another's predispositions and preferences, those that underpin their choices. Deferring or not choosing are also choices.
The next stage is to remind them how to re-connect from the heart as they did at the beginning of the relationship, and ongoingly until they came up against their blind spots. Most of the Byron couples I see are time poor. When I suggest structuring 20 minutes a week just for each other, many will say we don't even have that much time for ourselves. The body reads connection as safety and disconnection as fear. This is true for all people. The work of this re-connection piece is re-prioritising. Everyone must give up something to make it happen, and often that is the emotional load of disappointment, blame, resentment, and anger.
What has surprised me about this stage is how quickly it kicks back in when they re-frame their struggle in that first stage.
The next stage is working with the inevitable wounds on their journey together. These often leave a legacy of deep hurt, misunderstandings and unforgiveness. I think some of the most poignant and powerful moments in the work occurs here. Where sometimes decades old breaches of safety begin to be reviewed and re-framed in the light of later experience. This is a tough stage for a couple, and I must hold the space for both equally, without favour and with big hearts. We all come to forgiving ourselves and each other like refugees.